Some older photos of our youth in action.
Scroll to the bottom for recent pictures.
Youth Guy Turns 40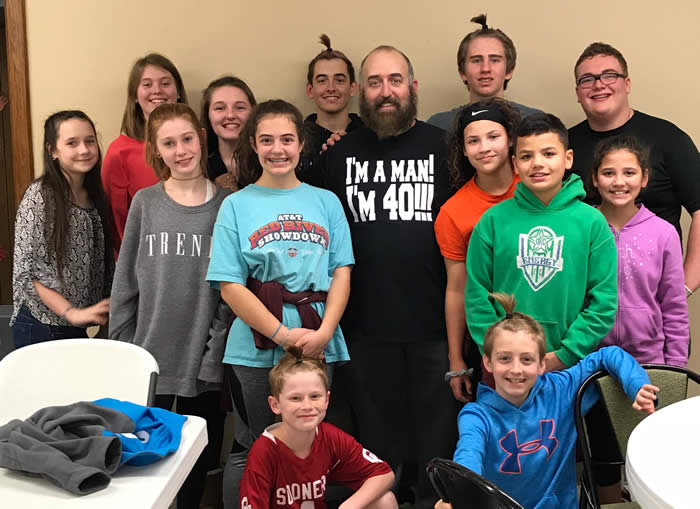 Youth servants at 2019 Valentine's Dinner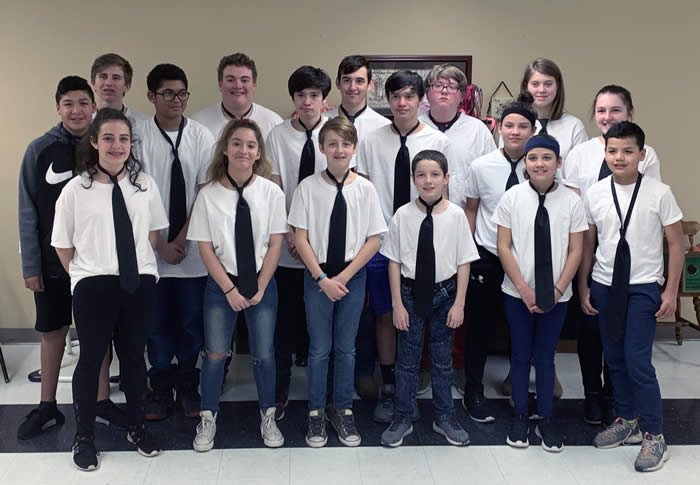 Youth guys have flair! Tony in his Christmas suit.
Young Voices Choir practices Christmas Musical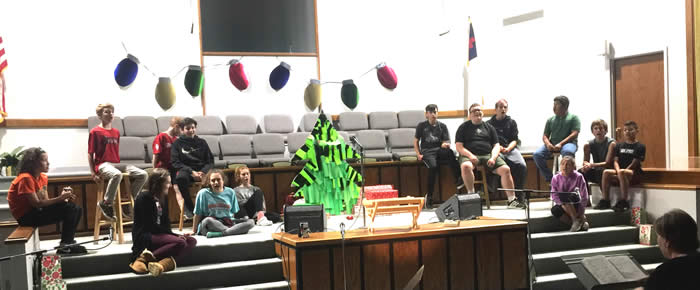 Children's group models hats the women of the church made in 2018 for Operation Christmas Child™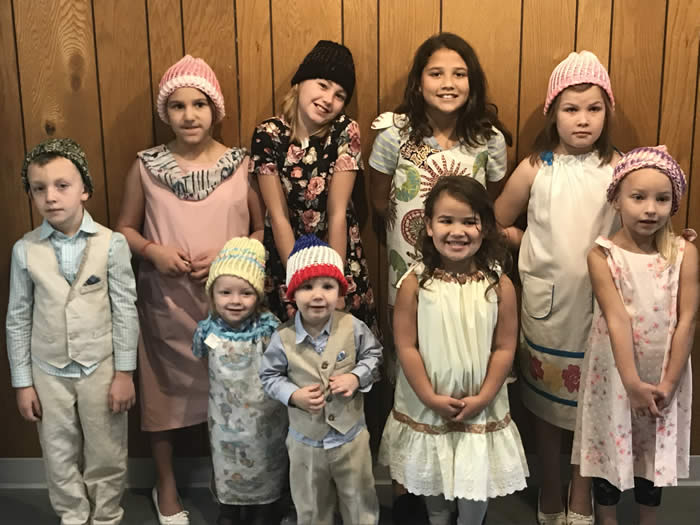 Valentine's Day Youth entertainers in 2018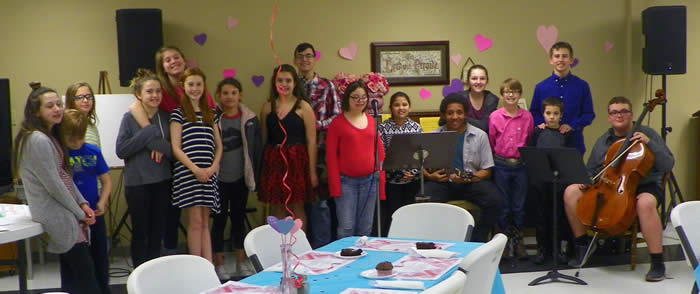 St. Patrick Banquet (in place of Valentine Banquet canceled due to weather.